How to Install a Water Softener
Dec. 9, 2018, 5:35 p.m.
Kyle Linden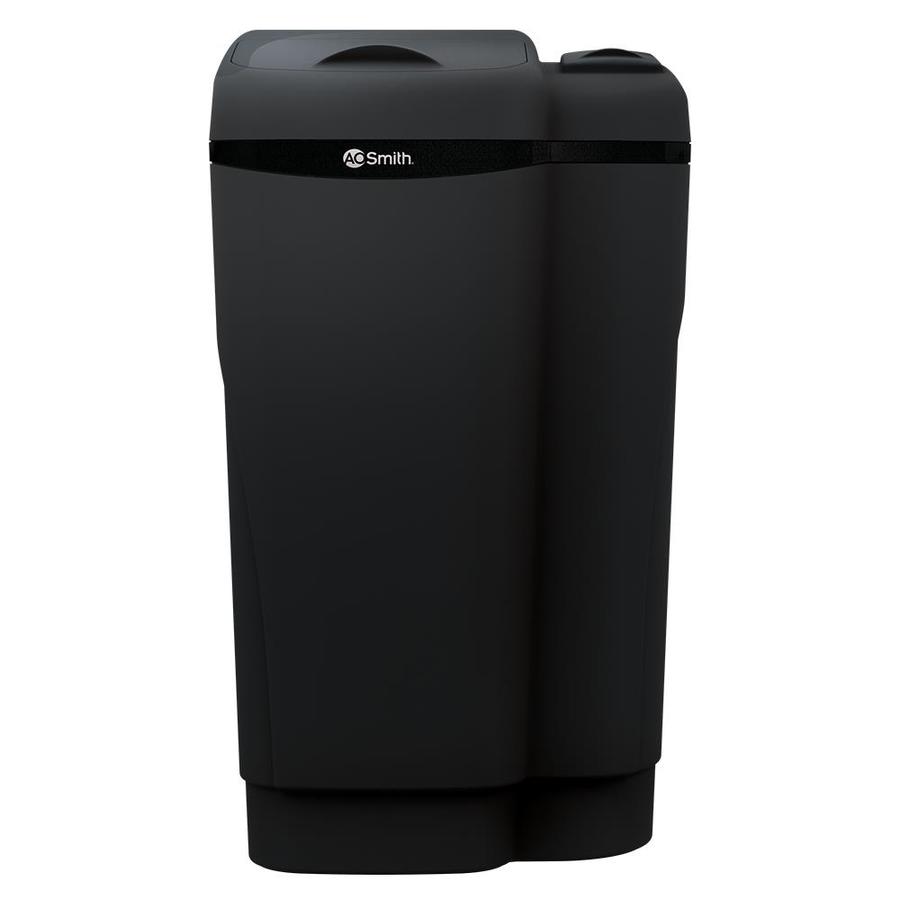 Installing a Water Softener
When installing a water softener the manufacturer arbitrarily thinks you know how to connect it. It fact. most of the instructions for water softeners state, in the step where you connect the water supply, that you need to connect the water softener using its 1" Male National Pipe Threads (MNPT). What exactly does that mean and how are you supposed to connect your water softener. Well, PostmyProject can help you determine what parts you need. All you need to do is go to our builder, type 'Install Water Softener' and it will build a project for you that includes all of the materials required to perform the task.
Additional Parts Required
After building your project, you can email yourself your materials list and go to the local hardware store to purchase them. Our material list is based off of materials from Lowes as is our water softener. The materials you will need are:
2-90 Degree 3/4" Compression Fittings
2-10' 3/4" sticks of PEX Pipe
2 -90 Degree 3/4" Crimp Fittings
1-Pack of 3/4" PEX Crimp Fittings
2-3/4 Crimp to 1" Femail NPT Fittings
Plumbers Tape
The Installation
Essentially, what you will be doing, is turning off the water supply to your house and and draining the system by opening the highest water faucet and lowest water faucet in your house. This will allow the water to drain out. After waiting five minutes or so, you can look for where you'd like to connect your water softener. You will want to connect ten feet prior to your water heater.
Once you find the location you'll need to cut your home's existing 3/4" pipe out with enough space to allow you to insert the two 3/4" compression fittings. You will be installing a PEX pipe that comes from the supply to the water softener and from the water softener back to your cut out supply line. You'll most likely need to cut out an eight inch to twelve inch section. Once you cut the section of pipe out go ahead and install your two ninetey degree compression fittings. These fittings will simply push on until they can't pull off. If you buy SharkBite fittings then the instructions for their installation will be located on the back of the packaging.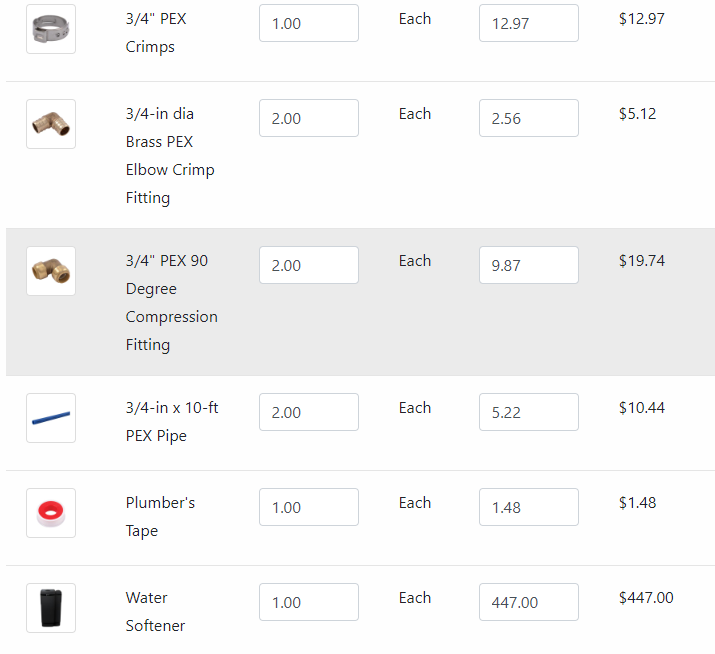 Installing the Water Line
After installing your compression fittings, you'll need to install enough pipe to get from your supply line to your water softener. Start by compressing the pipe into your compression fittings already connected to the supply. Then you'll gauge how much water line is required to required to be cut to get the PEX to your water softener. Cut the length so that you'll have enough room to install your ninety degree compression fittings to turn into your water softener connection. Cut the PEX, install a crimp, crimp on your 3/4" crimp fitting. Now that you have the right length of pipe and are only inches away from your water softener connection, go ahead and install the 3/4" crimp to 1" FNPT (also known as FIN) to your water softener. To do this wrap three layers of plumbers tape and screw on the fittings snug. Remember, your water softener fitting is most likely plastic so don't over-tighten. The rest is simple, you have to crimp fittins that need to be connect by a small piece of PEX. Cut enough PEX so that you can get the crimp fittings on and crimp the ninety 3/4" crimp connection to the water softener crimp adapter.
Final Steps
Now that your water softener is connected and all of your compression fittings are connected, make sure you read through your specific water softener's directions. most likely, You'll need to turn your water supply on and prime your water softener by manually adding water to it's storage tank. Usually, the softener will need to be flushed prior to putting it in service. This means don't pour salt in quite yet. Prime it with some water and run a regeneration cycle. Be sure to read your specific water softener's instructions Additinoally, you'll need to install the power adapter and the drain line but these are self explanatory. Typically, installers drill a hole in the basement drain and insert the water softener drain pipe into it. It has quite a bit of pressure so you won't want to leave it just laying on the ground. It will need to be secured.
If you run into any problems getting materials or find that our material list isn't all inclusive, please contact us and let us know. For a quick overview please check out our YouTube channel 'How to Install a Water Softener' video.