How Much Does it Cost to Paint a Bedroom?
Sept. 21, 2018, 3:54 p.m.
Kyle Linden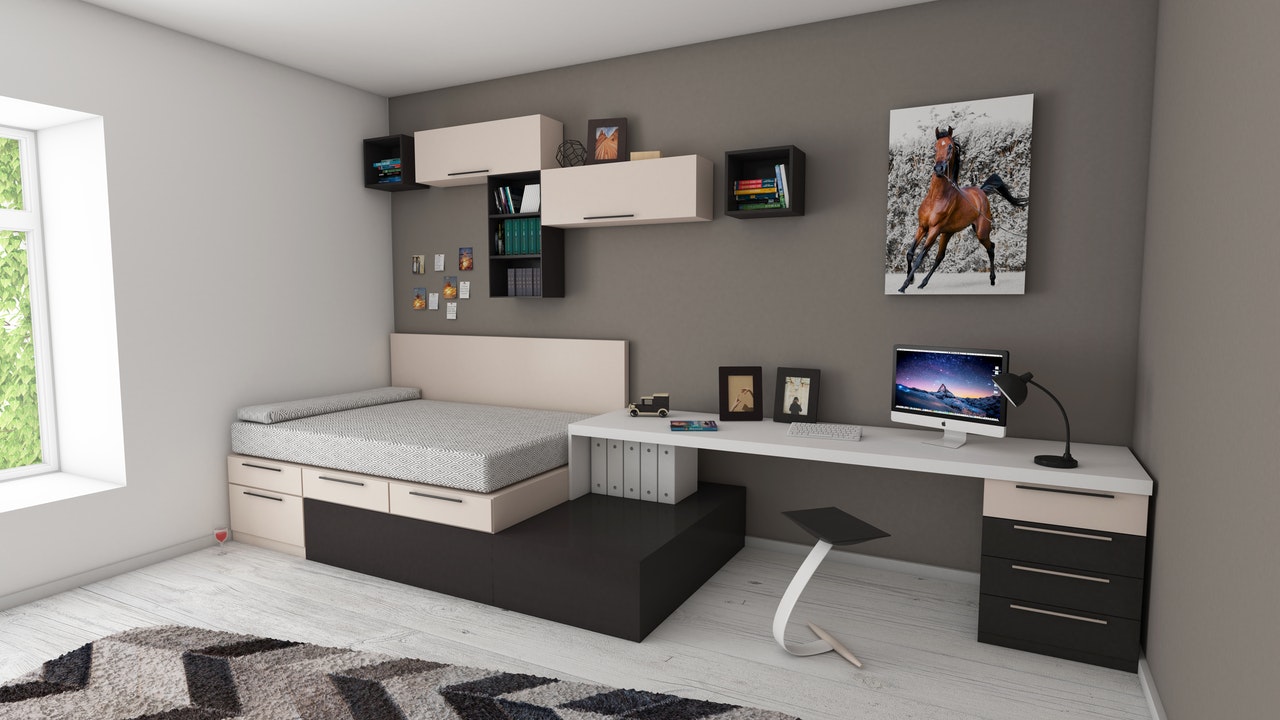 Have you ever wondered how much it would cost to pay someone to paint your bedroom for you? Often enough, you'll find that it isn't as expensive as you'd think. Using PostmyProject's project builder application you can quickly search how much you'll spend in labor, materials, and tax for your bedroom painting project. However, in this blog post, we went ahead and created the project for you for discussion.
When it comes to painting your bedroom our project defaults to a labor price of $0.40 a square foot and a default square footage of 400. It then uses these numbers to calculate how many materials you'll need to complete a 400 square foot project. The square footage is the measurement of your walls. So, if you have a room with four walls and they are all ten feet, the perimeter measurement of your wall is foury feet. If your wall height is ten feet also we'll take the forty linear feet times the height of your walls to get square footage. In this example, your square footage is 10 x 40 = 400 square feet. You can adjust this number to customize your project to get a a more accurate online estimate.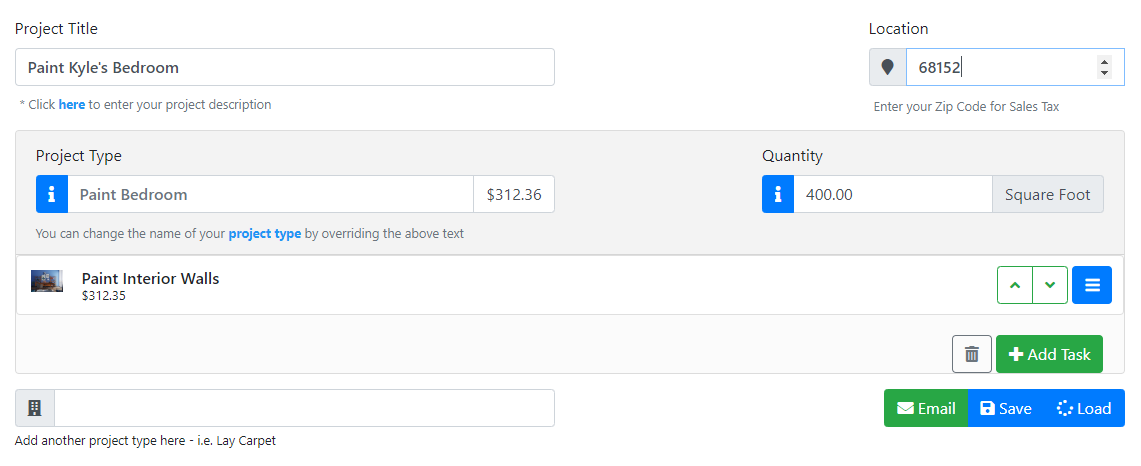 If you'd like to customize your project, simply click the hamburger icon to dropdown your labor rates and material list and change the task quantity input. So, if you change the default 400 square foot to 600 square foot the builder will automatically update your prices to reflect a 600 square feet of walls in the room. Additionally, the builder automatically updates your material requirements for you based on pre-determined coverage for each material. If you'd like though, you can go ahead and update the material quantities as well. So, if the builder says you need three gallons of paint and you want to get four, just change the material item quantity to four.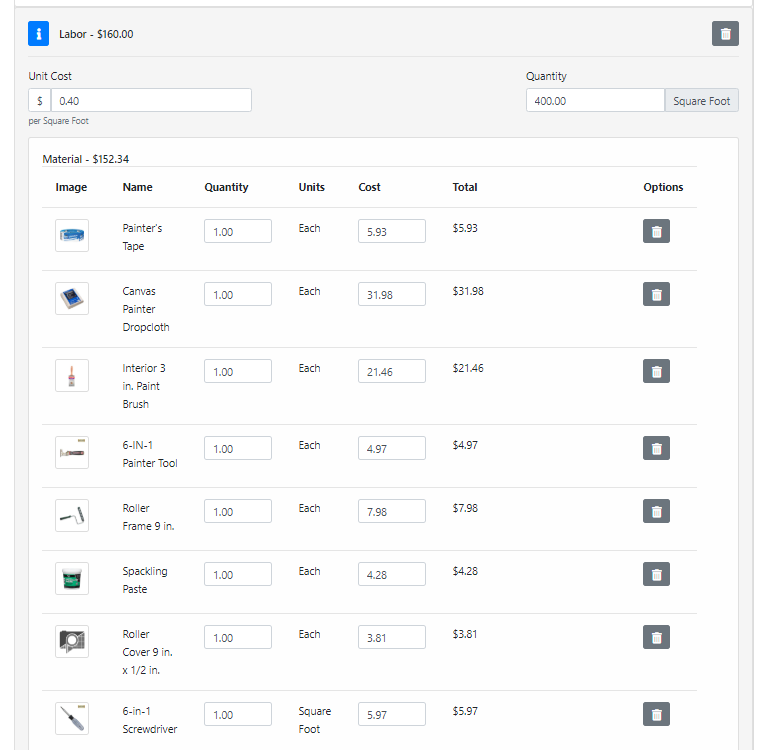 Now that you have customized your project, you can save and email your project for futurue use. Simply click the save button at the bottom to save the saved project to your project list. If you'd like us to email you the material list you can email that as well.
Total Cost
With the default Paint Bedroom project's default cost and quantity settings it will cost you roughly $312.35. This price includes both the labor and the materials. As you can see base don the material listing, the material cost for this project is $152.34 and the labor cost is $160. So, if you want to know how much wit will cost to have someone paint your bedroom instead of you, it'll be $160, because you already have to buy the material anyway! Feel free to build all the projects you want to better determine pricing for your needs.
If you have any questions on how the PostmyProject Builder work, please submit a contact us form and we'll respond to you right away.