5 Things to Look for in Your Roofing Contractor
April 27, 2019, 1:07 a.m.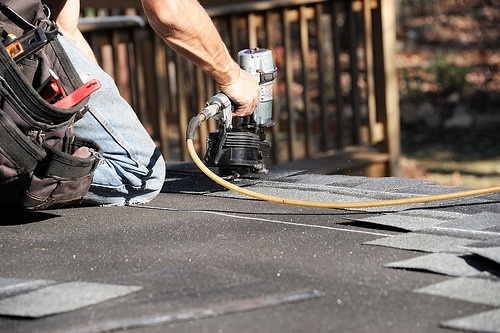 If you have ever searched for a reliable roofing contractor in your region, you will be aware, how perplexing it can get at times. With so many contractors offering the same kind of services and each one claiming to be better than the other, it is actually quite challenging to find and then select the right one.
So, how to go about it?
We have tried to make things a bit simpler for you – look for the following 5 things in your roofing contractor!
Experience of the Contractor – Yes, this is of utmost importance! Find out how long the contractor has been in business and in the specific area. Roofing tasks can be anything related to repair, replacement, installation, renovation or anything else which needs efficiency and expertise. Hiring a well-established and experienced roofing company will ensure that your work is done by experts, who are trained and qualified in the job. You can also find out more about their staff, their background, qualification and experience before you hire their services.
Consider the Price – Many of us make the mistake of selecting a contractor based on the price they offer. You might have a limited budget, but cheap services might also mean compromising on quality. It is often seen that customers who look for exceptionally low-priced services, often end up, spending a lot more to fix problems. It's vital to make a price comparison before you finalize your contractor, to make the right choice. Also, find more about their emergency pricing policy or if they charge anything extra if they are called beyond the business hours.
Check the Services Offered – When you start your search for a roofing contractor, remember to look or enquire about the services they offer. For example, if you are in need of renovation, find out if the company provides renovation services and how experienced they are. Among all other services, you need to check if the contractor is available during emergency situations. It is always recommended to look for contractors who offer emergency services. You never know when you will face an emergency and you will need to get in touch with your contractor right away. If your selected contractor doesn't provide emergency services, you might have to go through the entire process of finding another contractor during that critical phase. It can be truly frustrating and it will delay fixing your problem.
Written Estimates – A roofing contractor should be able to provide you written estimates. It is never wise to hire a contractor who provides only verbal estimates. During the consultation process, you should be able to read the estimate, understand it and also ask questions before you sign the contract. Written estimates help in avoiding confusions and misunderstandings in future. The customer can quickly refer to the contract as and when needed.
Effective Communication – It's extremely unpleasant and annoying to find that you cannot reach your roofing contractor when in need. Long hold times, extremely difficult to navigate voice prompts, continuously busy phone lines and disinterested customer representatives are definitely not worth hiring. When you are looking for your roofing contractor, find out how quickly you can reach them and how interested they are to serve you. You can call them to find how responsive they are. You can also send an e-mail to their mailing address and check how quick they are to respond. When you call them with your queries, you can check how attentive or courteous they are when communicating.
If you are in need of a roofing specialist, take time to make your choice. Never hurry through the process and hire only when you are confident that your selected contractor is skilled and confident enough to do your job.